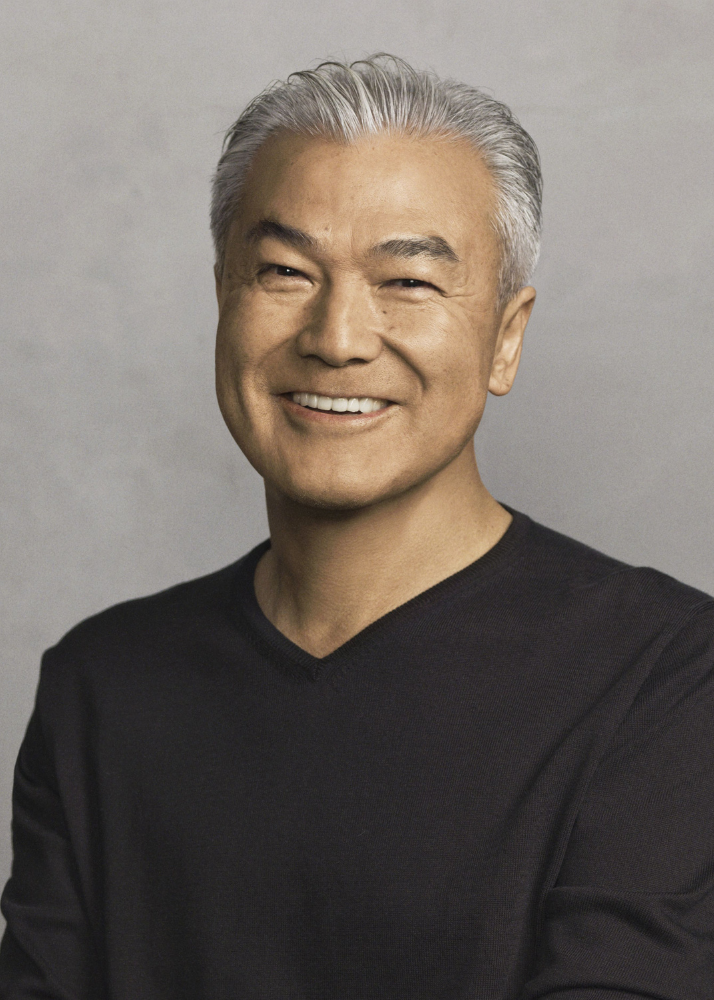 Muneaki MASUDA
President and CEO
Culture Convenience Club Co., Ltd
Muneaki MASUDA was born in 1951 in Osaka, Japan. Founded TSUTAYA BOOKSTORE in 1982, and established Culture Convenience Club (CCC) Co., Ltd two years later, he is now the President and CEO of CCC.
In December 2011, CCC, under MASUDA's leadership, opened Daikanyama T-SITE, a cultural complex built around Daikanyama TSUTAYA BOOKS located in Tokyo's Daikanyama area. This facility was built to propose lifestyles for people aged 50 or older, known in Japan as the "Premier Age" group. CCC began operating the Takeo City Library in Takeo City, Saga Prefecture in 2013, and in May 2015 opened Tsutaya Electrics, an electronics store in Futakotamagawa that proposes lifestyles. With eyes set on the record for the world's largest art bookstore, MASUDA fixated on lifestyle proposals that have been the company's core since its inception and opened the doors to Ginza TSUTAYA BOOKS. From 2020 onwards, he continued to grow TSUTAYA BOOKS (franchise business) in Hangzhou, Shanghai, Xi'an, and other areas in China. This expansion has also included opening the first TSUTAYA BOOKS in Malaysia, marking the company's entry into the ASEAN market. In keeping with what he views as the "Age of the Individual," MASUDA has committed himself to planning shared lounges that facilitate the exchange of ideas between individuals through cozy spaces, book suggestions, and office functionality. MASUDA's most recent efforts have been focused on expanding the business in the Greater Tokyo Area.
MASUDA has been working tirelessly to lead a planning company that creates "culture infrastructure" such as TSUTAYA BOOKS, T-Card, and T-SITE.
Works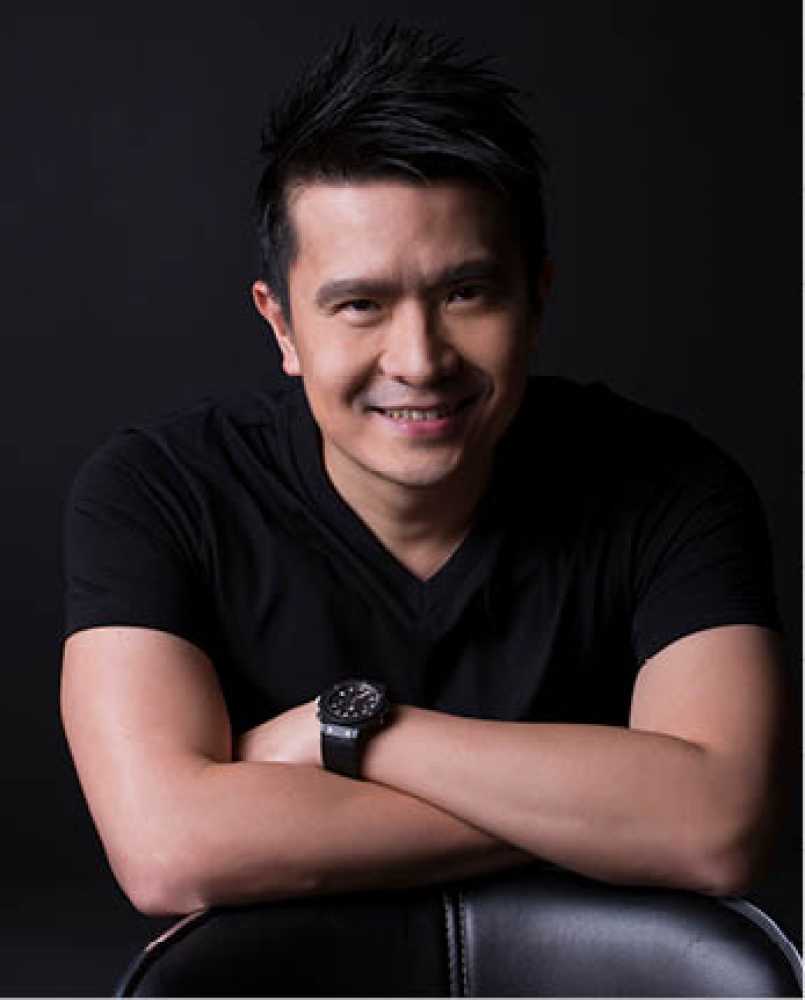 Min-Liang Tan
CEO & Co-founder
Razer Inc.
Min-Liang Tan is the co-founder, Chairman and CEO of Razer Inc. (HKEX Stock Code: 1337). He has also served as the Creative Director since 2006 and is responsible for directing and overseeing the design and development of all the products of Razer. He is also Chairman and CEO of THX Ltd.
His leadership has resulted in the growth of Razer from a two-man startup to a multinational market leader that was honored on Fortune Magazine's "Unicorn List" in 2015 (private companies valued at US$1 billion or more). Razer went public on the Hong Kong Stock Exchange in 2017.
Tan was named one of "The 25 Most Creative People in Tech" by Business Insider in 2015. Juniper Research distinguished him as a "Top 10 Most Influential Leaders in Tech" while Tech in Asia has ranked him No. 1 of the 30 top Southeast Asia tech founders. In 2016, he was named one of the "Straits Times Asians of the Year". In the same year, Tan debuted on Forbes' Singapore Rich List with a net worth of $600M and has maintained his position ever since.
Works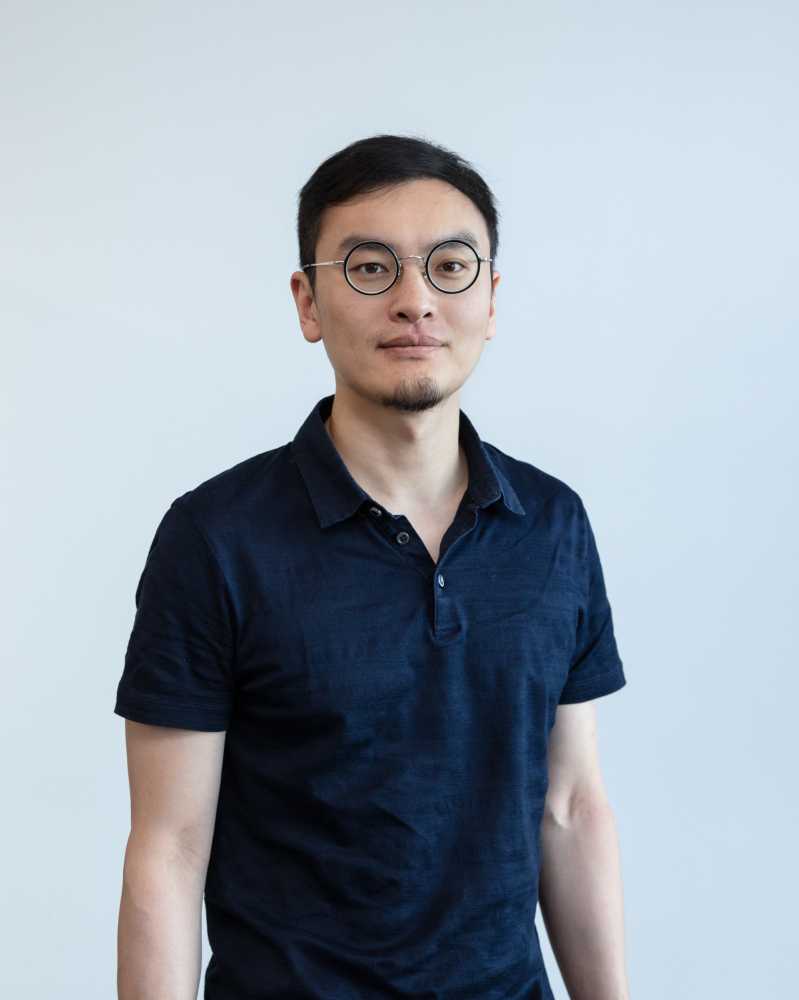 Frank WANG, known as the "Lord of the Drones", founded DA-Jiang Innovations (DJI) in 2006. DJI is a Shenzhen-based technology company and a world-leading manufacturer of civilian drone. Wang graduated from the Hong Kong University of Science & Technology with both Bachelor's and Master's degrees. He built the first drone prototype in his dorm room. Continuing his innovations, Wang went on to set up an office in Shenzhen. At the start of the last decade, with an increasing demand for the replacement of single-rotor designs by four-propeller quadcopters, Wang led his team in designing more advanced flight controllers with autopilot functions, By later 2012, Wang finally came up with a successful design for the first ready-to-fly, preassembled quadcopter. Following its launch in 2013, the model quickly became a market hit and the company's best-selling product for its simplicity and ease-of-use, leading to the first of many business successes for Wang and DJI.
Wang leads his company, which is considered a "unicorn" company in China, in a commitment to a culture of constant research & development, innovation and curiosity. He looks to transform complex technology into easy-to-use devices for everyone. Besides drones, DJI also design and manufacture camera gimbals, flight platforms, cameras, propulsion systems, camera stabilizers, and flight control systems.
Wang was a co-recipient of the prestigious 2019 IEEE Robotics and Automation Technical Field Award.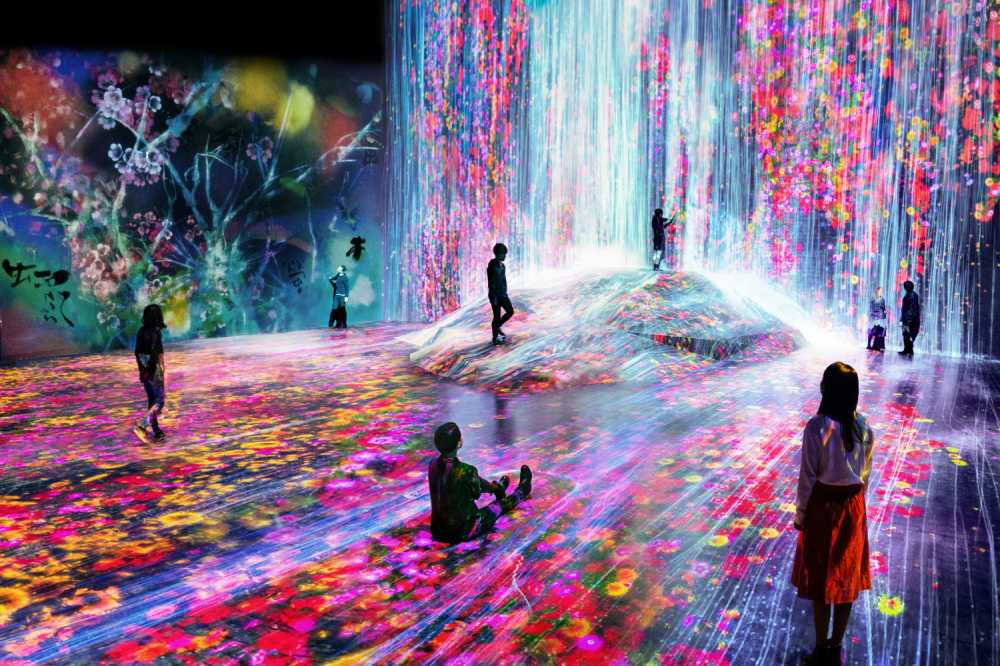 teamLab
International Art Collective
teamLab, Exhibition view, MORI Building DIGITAL ART MUSEUM: teamLab Borderless, 2018, Odaiba, Tokyo © teamLab
teamLab aims to explore a new relationship between humans and nature, and between oneself and the world through art. Digital technology has allowed art to liberate itself from the physical and transcend boundaries. teamLab believes that everything exists in a long, fragile yet miraculous continuity of life. teamLab aims to transcend the boundaries of our understanding of this continuity. The art collective teamLab, founded by Toshiyuki Inoko in 2001, is an "international art collective, an interdisciplinary group of various specialists such as artists, programmers, engineers, CG animators, mathematicians and architects whose collaborative practice seeks to navigate the confluence of art, science, technology, design and the natural world", so that viewers are able to experience an artwork more directly and sincerely as motion sensors are triggered, and the artwork itself is able to freely express a capacity for change.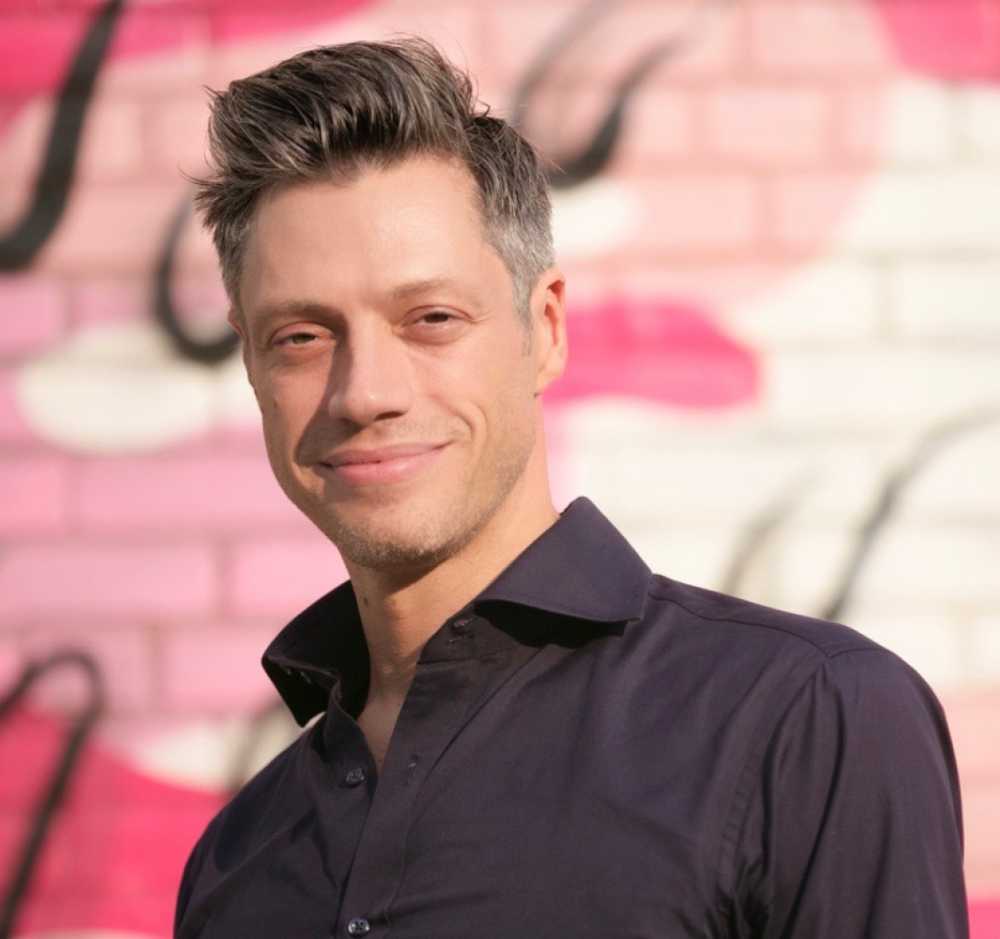 Andrew DENT
Executive Vice-President, Research, Material ConneXion, Inc
Chief Material Scientist, SANDOW,
Dr. Andrew Dent (United Kingdom) is a leading expert in the field of sustainable and innovative material strategies. He is the Executive Vice-President & Vice-President, Library and Materials Research, Material ConneXion, Inc., and Chief Material Scientist at SANDOW, where he plays a key role in the expansion of their technical knowledge. He also directs the implementation of consulting projects as well as the selection of innovative, sustainable and advanced materials for Material ConneXion's library. In his current role Dr. Dent has helped hundreds of clients—from Whirlpool and Adidas to BMW and Procter & Gamble—develop or improve their products through the use of innovative materials. At the vanguard of his field, his insights continue to play an important part in creating a new generation of more sustainable products.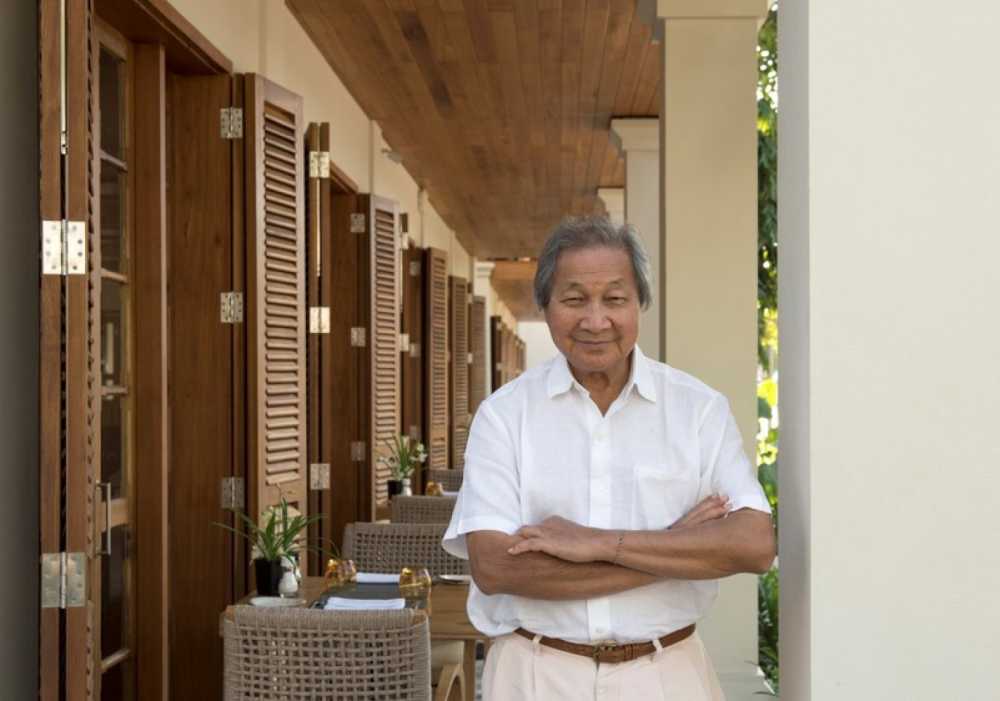 Adrian ZECHA
Non-executive Chairman of General Hotel Management
Founder of Azerai Hotels
Founder of Amanresorts
ZECHA is one of the world's leading creators and operators of award-winning, distinctive luxury hotels and resorts. As the founder of world famous Amanresorts, and in a career spanning more than 45 years, he has founded a series of hotel management companies and conceived and developed more than one hundred hotels. He is recognised globally as one of the foremost visionaries within the hospitality industry. In 2017, ZECHA and his team under a new management structure, launched Azerai, a hotel brand positioned as a new benchmark in affordable luxury.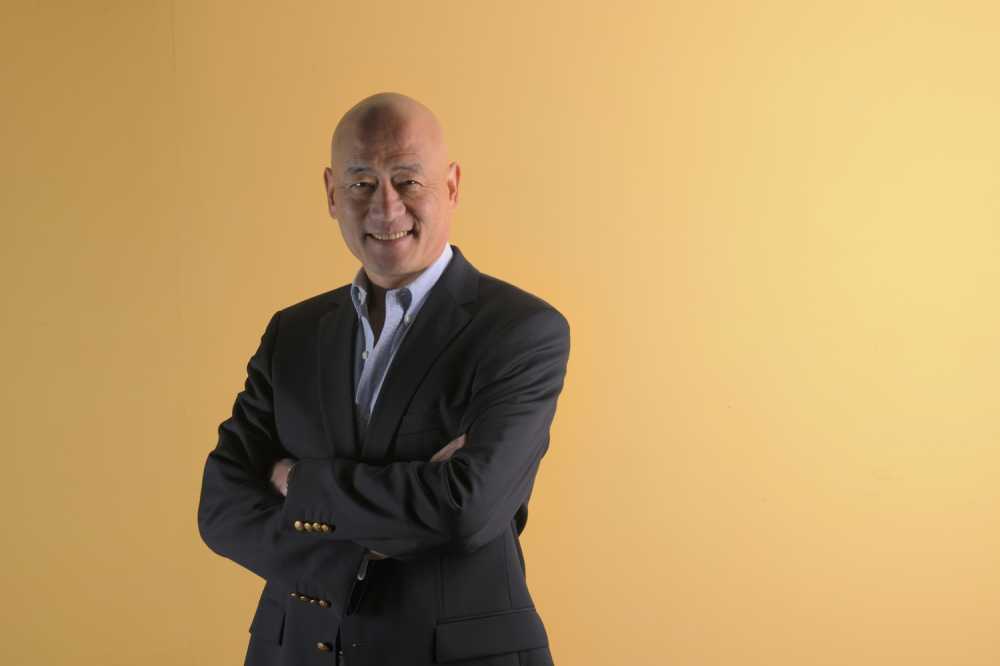 Antony Lo, CEO of Taiwan's Giant Global Group, who goes by Tony, is more than a successful businessman who transformed a local original equipment manufacturer (OEM) into a global brand. Unlike other Taiwanese manufacturers who were content with being suppliers for foreign brands, Giant, under Lo's leadership, took the road less travelled by launching its own brand in 1981.
For Lo, cycling is more than a business; it is a way of life. He's a cycling enthusiast on a mission to spread the gospel of cycling around the world. Besides promoting the introduction of bike lanes to Taiwan, Giant also collaborated with the Taipei Municipal Department of Transportation to develop the YouBike public bicycle sharing service. By providing affordable and convenient access to bicycles throughout the city for short-distance trips, the YouBike program provides a popular and viable alternative to motorized public transportation and Taiwan's ubiquitous motor scooters, thereby reducing traffic congestion, noise, and air pollution.
Perhaps what makes the Giant brand truly unique is the immersive experience of each Giant retail store. Although "product evangelism" is a commonly used buzzword in many industries today, employees who believe so strongly in Giant's high-end bicycles that they freely try to convince others to buy and use them are an essential part of the Giant Cycling World experience.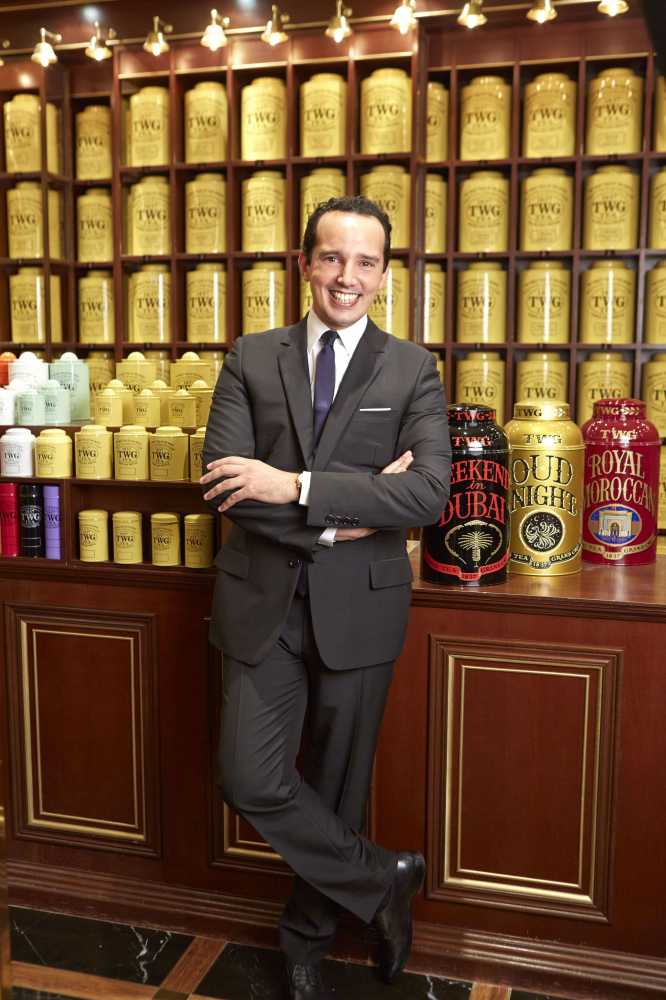 Taha BOUQDIB
President
CEO & Co-Founder of TWG Tea
Born: 1969, Morocco (French of Moroccan descent) Qualifications: University-educated, Law graduate
Early Career:
Served for the Royal Army of Morocco before moving to Paris to work in the luxury tea industry at the age of 23. Fifteen years later in 2008, the luxury tea brand TWG Tea was launched in Singapore.
About TWG Tea:
TWG Tea is abbreviated from The Wellbeing Group and its positioning as a luxury lifestyle concept was the brainchild of Taha Bouqdib, Maranda Barnes and Rith Aum-Stievenard. The signature logo celebrates the year 1837 when Singapore became a trading post for teas, spices and fine epicurean products. Its first tea salon and boutique was established in August 2008 at Republic Plaza. In its first year of trading, TWG Tea sold over 650 tons of tea, fetching US$30 million in profit. Strategically, the rationale for setting up headquarters in Singapore was its neutrality, as it is not a tea-producing country, and its geographical position, making it the perfect base from which to conduct business with plantations across Asia, and being closer to those sources.
The business incorporates retail outlets, tea rooms and an international distribution network in 40 countries around the world. It opened 51 luxurious locations in the major fashion capitals from London to Tokyo, Dubai to Hong Kong, and with 9 luxurious locations in Singapore. Dedicated TWG Tea Boutiques are found at Dean & DeLuca in New York and Harrods Knightsbridge in London. Tea tasters sample and select over 46 tea-producing regions and 800 single-estate, harvested teas and exclusive blends, with new varieties offered every season in collaboration with the world's most renowned growers.
Recent Awards and Achievements:
In 2013, 2014, and 2015, Bouqdib was listed in the famous "300 List" of Singapore's power elite published by Tatler magazine. He was also celebrated on the cover of Forbes Middle East in February 2014, confirming TWG Tea's position as the world's most luxurious tea brand. Most recently, Bouqdib was decorated the Order of National Recompense in July 2015 from Morocco's King Mohammed VI in recognition for his contributions in the establishment of TWG Tea.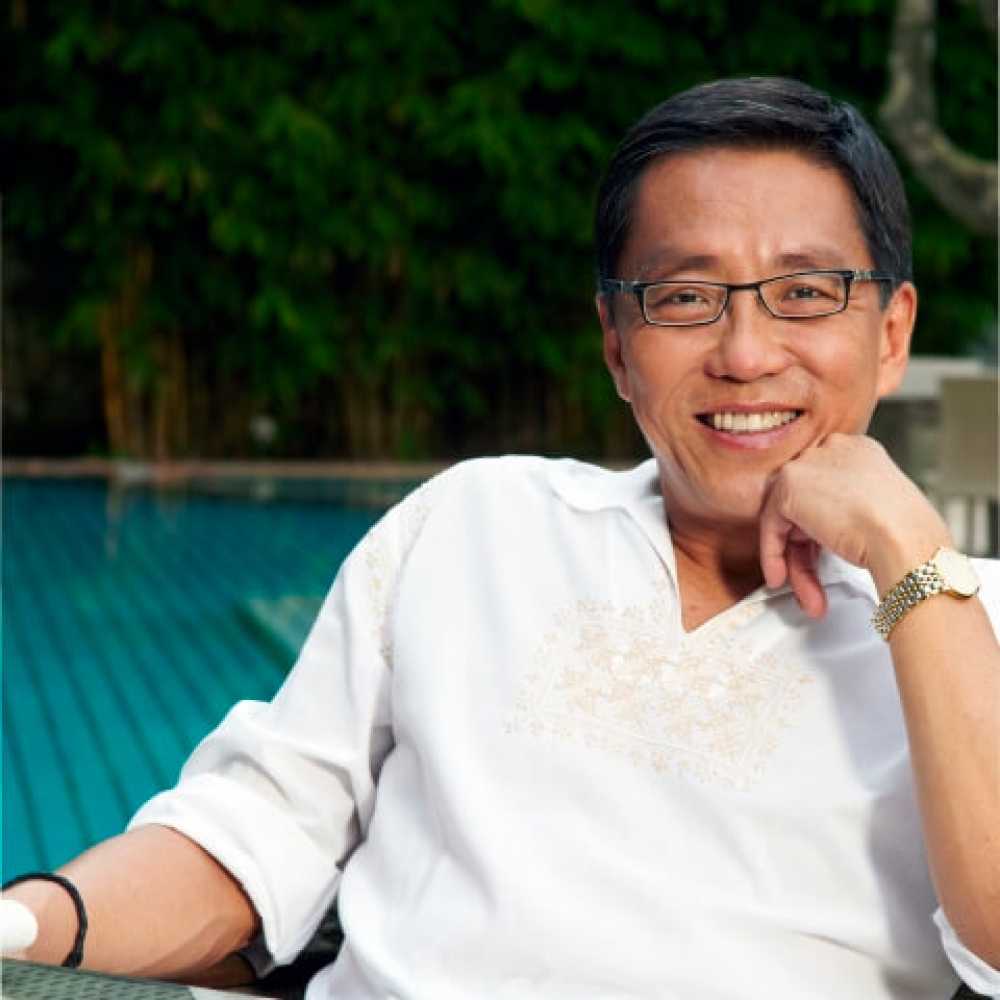 Mr. Kwon Ping HO
Executive Chairman,
Banyan Tree Holdings
Born in 1952, Ho Kwon Ping is the Executive Chairman of Banyan Tree Holdings, which he co-founded with his wife Claire Chiang in 1984. Trained as a development economist, Ho carved his early career as an economics editor with Far Eastern Economic Review. In 1981, he made a decision to leave journalism and take over his father's business empire. After more than a decade of managing the conglomerate business, he eventually found a calling in hospitality based on delivering authentic experiences, a sense of place and sustainability.
In May 2000, Ho was conferred an honorary doctorate by Johnson & Wales University, and later received the London Business School 2005 Entrepreneurship Award. In 2008, he was named CEO of the Year at the Singapore Corporate Awards and recipient of the Hospitality Lifetime Achievement Award at the China Hotel Investment Summit in Shanghai in 2009. As Chairman of Singapore Management University (SMU), Ho was awarded the Singapore Government's Meritorious Service Medal for his contribution in the founding of SMU.
In 2010, he became the first Asian to receive the ACA (American Creativity Association) Lifetime Achievement Award in recognition of his creativity and innovation in various spheres of endeavour. And in 2011, he was voted Top Thinker in Singapore in the Yahoo! Singapore 9 Awards, a testament to his business innovations and leadership in civic causes. He was presented with CNBC's Travel Business Leader Award Asia Pacific 2012, in addition to being named to the board of Diageo, a British multinational.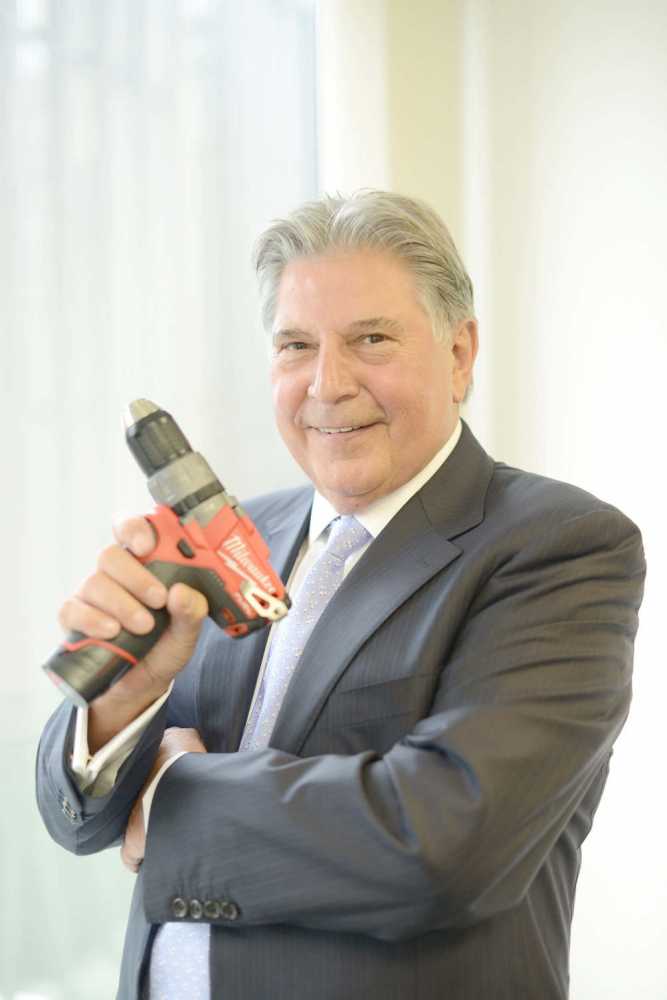 Horst Julius PUDWILL
Group Chairman and Executive Director
Techtronic industries Co. Ltd.
Born in 1944 in Germany, Horst Julius Pudwill earned a master's degree in commerce and engineering from Technical College in Flensburg. He spent time in London and Paris, working for Volkswagen and building up its network in Africa. In 1971, he moved to Hong Kong for Volkswagen, leaving the company in the late 1970s.
Initially in Hong Kong, Pudwill formed a trading company which included the distribution for Continental Tires, and other customers. By the mid-1980s, he was ready to try his hand at manufacturing. Together with partner Roy Chung Chi-Ping, in 1985 Techtronic Industries (TTI) began manufacturing cordless rechargeable products for third-party brands from an industrial building in Tsuen Wan. By that time, rechargeable cordless power tools were already making an impact on the DIY market in Europe and North America, and outside Japan, there was no major production of such products in Asia. In 1988, TTI became one of the first companies to take advantage of China's economic reforms by establishing a 221,000 sq.ft. manufacturing facility in Houjie, a suburb of Dongguan.
Starting in the late 1990s, TTI transformed itself from an original equipment manufacturer (OEM), by acquiring a portfolio of major international brands, through acquisitions starting in 1999 with VAX, a European floor care company, Ryobi, a Japanese power tool maker between 2000 and 2002, Homelite in 2002, Dirt Devil and Royal in 2003, Milwaukee and AEG in 2005, and Hoover in 2007.
Advanced vision beyond the time
Often what makes the car lies underneath the hood. So it is with industrial design that lies at the core of Horst Julius Pudwill's multi-billion dollar manufacturing business in China. Industrial design at Techtronic Industries, or TTI, is based on a sophisticated global network of "concept centres", integrating cutting-edge design, ergonomics, and field research. These support a blistering pace of new product development and some of the world's biggest brands in cordless power tools and floor care equipment.
For Pudwill, "The challenge is to have innovation every day – to be better than the competition. We are developing one innovative product after another. We are not a price point company. You are getting quality and our products last longer." That might not seem unusual today, when government policy in Hong Kong and the mainland promotes innovative design and Hong Kong itself has attracted a growing number of international designers, but in the mid-1980s, when Pudwill started, he had a vision and was far ahead of his time.
"In the first ten years when we founded Techtronic Industries ,we realised that we could not go on forever being an OEM manufacturer for other brands, as you became dependent on them and you had no influence on sales and marketing strategies. When you have your own brand, what you put in, you get out." Relying heavily on cheap labour and remaining at the lower end of the supply chain was never an option for Pudwill, who spent his early years in business with Volkswagen, absorbing the legendary German automaker's reverence for research and development together with his penchant for design.
30-years of technology innovation to become industry leader
Pubwill grew up in Hanover and after earning degrees in engineering and business, lived in London and Paris before taking up an assignment of Volkswagen. When Pudwill arrived in Hong Kong in 1970s, by then in his mid-twenties, he immediately sensed the city's energy and drive. "Targets that would be unreachable elsewhere can be achieved here. Things get done rapidly."
Pudwill began thinking about going into business for himself. By 1985, he and co-founder Dr. Roy Chung Chi-Ping had set up TTI to make cordless power tools, then a technology about one decade old, but not yet mass-produced in Asia, outside Japan. Even in those early days, Pudwill was driving the business beyond original equipment, or OEM manufacturing, into the next stage of original design manufacturing, or ODM. He was approached by a leading U.S. floor-cleaning brand to make rechargeable and handheld vacuum cleaners. The first order of 500,000 units was ten times the original estimate. He has pushed his company to become a leader in battery technology. "From a design perspective, we are really at the forefront."
Design is the key to a brand's destiny
By the late 1990s, Pudwill was ready to take his game up a notch – to ownership of his own brands. "If you control a brand, you control your destiny," he says. In 1990, TTI had gone public, listing on the Hong Kong Stock Exchange and making it possible to expand its capital resources. In 1999, Pudwill not only had the strategy to begin acquisitions but also to bring in an industrial designer Alex Chunn into the business. Chunn, who had been working with Ryobi in South Carolina, set up and lead a concept centre that cut across traditional boundaries by putting together product engineers, industrial designers, and graphic designers.
Today, the industrial design team in the company's Hong Kong head office serves as the hub for a network of creative individuals from around the world whose task is to identify new opportunities for products based on intimate knowledge of the work habits and needs of their customers. The industrial design team has worked closely with The Hong Kong Polytechnic University School of Design and other local design institutions, both for recruitment and to share knowledge, but is as international as the brands themselves. Chunn has been deeply involved in building design capacity both in China and Hong Kong, but the design teams in the major geographic and business units lead when it comes to the first stage of design innovation, defining the end-user's needs.
Give your Creative Team room to breathe
Sparking innovation in a large corporate bureaucracy is never easy. Pudwill's answer is to give his concept centres and designers room to breathe. "The most important thing is to have a roadmap and identify our users' needs. It is not only about resources. You have to give them a chance to have an idea and transfer it into practice. You need to give people an opportunity to be creative. It can be the craziest thing as long as you challenge them. Sometimes you succeed, sometimes things are not possible. Sometimes it takes five or six years to succeed. It is an ongoing challenge."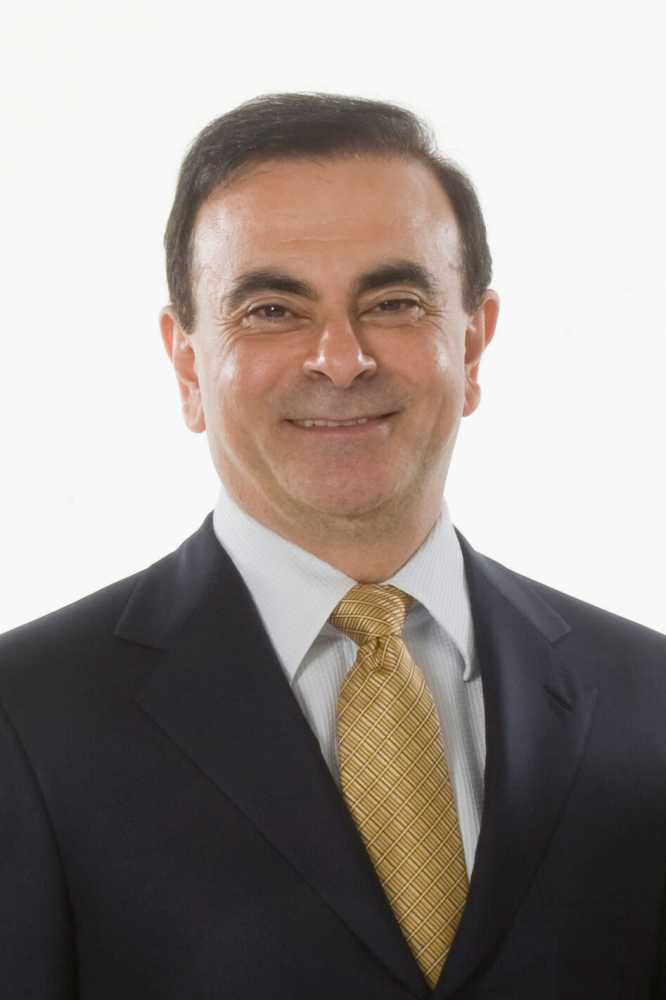 Carlos GHOSN
President and CEO
Nissan Motor Co., Ltd.
The Transformational Power of Design
"I spent the early years of my youth in Brazil and Lebanon. Unlike the U.S.A. and Europe, vehicle ownership there is rare, and many people have no hope of ever owning a new vehicle. So I think that I understand and appreciate the transformational power that cars bring. Today, Nissan is moving quickly to design and launch vehicles in India, Indonesia and other countries where ownership is fewer than 15 vehicles per 1,000 people. In comparison, car ownership in France exceeds 600 per 1,000 people. While Nissan was not the first automaker to focus on such markets, I believe that we will be the first company to successfully enter them. Past companies' efforts have usually resulted in vehicles that lacked design flair. You have to remember, regardless of status, every potential car buyer has a basic need for a level of prestige. Whether a luxury buyer or a first-time owner, the car we drive says a lot about us."
Ghosn's words neatly present his vision as a leader at Nissan. When Ghosn joined the company in the 1990s, the company was almost bankrupt with debt standing at about US$20 billion. Ghosn promised to turn Nissan around in a year and to resign if the company did not reach profitability. He achieved stardom in Japan when he succeeded. Today, Nissan remains one of the world's most profitable and innovative car companies and Ghosn's tenure – as CEO of both Nissan and Renault – is unprecedented - with no other large multinationals sharing one leader. Ghosn joined Nissan in June 1999 as Chief Operating Officer, became its President in June 2000, and then Chief Executive Officer in June 2001. As head of Renault-Nissan, he oversees the combined annual global sales of approximately 7,200,000 vehicles. Renault-Nissan creates one-tenth of all automobiles sold anywhere and was the first Japanese-French partnership of its kind. The company also remains the largest Japanese carmaker in China.
During the 1980s and 90s, Ghosn rose through the ranks at Michelin, going from manager of a single plant in France to heading up both the South and North American markets and presiding over the restructuring of the company after its acquisition of Uniroyal Goodrich tires. This Award pays tribute to Ghosn for his business acumen as well as for his extraordinary leadership in supporting the development of design.
When Nissan was founded in 1954, it employed just seven designers. Now, more than 900 employees are involved in the company's automotive design, and Ghosn credits design as being a key factor in the company's financial comeback. "Design and innovation often determine whether a car sells or stays on the showroom floor", he says. "Ultimately, design success is measured by our ability to appeal to the totality of a driver's senses and results in new and repeat customers.
Design success is measured by our ability to appeal to the totality of a driver's senses
Design and innovation have always been at the forefront of Nissan's growth. Actually, on the eve of my first Tokyo Motor Show, I unveiled the Nissan Revival Plan to journalists, analysts and employees. Of the many points I touched upon then, two remain noteworthy here. First, I emphasised that product development would play a vital role in Nissan's revival. Fundamentally, a good product can go a long way to changing the dynamic of most companies. Second, I announced the hiring of Shiro Nakamura as Head of Design, fully empowering him to do whatever he felt was necessary to revive Nissan's design ethic.
Immediately, I approved projects to launch a new Z and a new GT-R – two iconic Nissan models. These two projects were important both inside and outside of the company. Inside Nissan, these cars signaled that design would spearhead our revival. Outside, the message was that design was back at Nissan! There is no doubt in my mind that design has been a key driver to our growth – from 2.5 million units sold in 1999 to a target of 5.1 million cars this year."
Another innovative transformation in Nissan's fortunes is the electric car. Ghosn sees huge potential for such vehicles in emerging economies such as China, India, Russia, and his home country Brazil. He subsequently urged Renault-Nissan to invest in the technology for these affordable zero-emission vehicles. Renault is the first automobile manufacturer in the world to develop a full line up of electric vehicles with the Nissan LEAF receiving significant acclaim upon its 2010 launch.
The transformation from over-engineering to frugal-engineering remains one of Ghosn's key tenets. With today's world being resource-constrained, there is a need to do more with less. Launched in 2004 as a small, no frills, reliable and energy-efficient family car, the Logan is a classic example of how a car designed with simplified architecture and minimal components can remain modern in design. The model has gone on to be a bestseller both in Europe and in emerging markets. The frugal engineering practiced in India is something Ghosn particularly admires. He established a joint venture with a commercial vehicle manufacturer there to design DOST. The resultant pickup truck is so affordable for that market, and so durable for the rough roads in the country, that fully one out of every three pickups sold to Indian drivers is now a DOST.
Ghosn is also an enthusiastic advocate of the emotional impact of good design. He shares the joy people feel when they finding that something is right for them. This confidence in people's sense of joy goes way beyond his personal viewpoints – it is enshrined in Nissan's official Design Vision: "At Nissan Design, our mission is to create attractive designs that bring joy to our customers in their everyday lives."
Ghosn and Nissan as a whole, continue to connect with end-users about the joy design can bring at every customer touch point including car catalogues, show rooms, advertisements and motor shows.
Ghosn's CEO's message on the Nissan corporate website stresses that design is critical in appealing to people's emotions and logic. "For any automaker, attractive design is a necessary condition for the success of a product. It is not sufficient, but it is necessary. Why? Because the design is the first thing our customers see. If they do not like it, they won't look any further. As a result, it is important for design to be compelling and to make customers think at first glance, 'Tell me more!' When they test our product, they then discover whether the technologies, benefits and features align with the design. Design ultimately inspires their interest and when they test our product, they should not be disappointed, but fulfilled. For example, the design of the Z looks like a tiger. When you drive it, you feel the tiger move beneath you! The experience fulfills the image!"
Ghosn continues: "Car purchases, more so than most consumer purchases, are often based as much on emotion as logic. As such an appropriate design and the right materials can make all the difference between gaining a proud new customer and never even being considered. Designers today must be sensitive," he emphasises. "They must have empathy. They must also have confidence, the ability to drive the design project forward and the skills to communicate design solutions with absolute conviction. And the designer has to do all of this – listening, designing, deciding, and communicating – at top speed!"
For Ghosn, designers are leaders who, like all leaders, need stamina. This is especially true in today's increasingly global world. And a designer, a leader, does not, cannot work alone! Everyone on the team must have a clear vision of the shared targets and how to reach them. Only with this sense of leadership and alignment can a company move in the same direction and achieve its goals. Designers must be multicultural – if not multilingual – and embrace diversity. With this broad exposure and openness, designers will be able to see the many different reference points in people's mindsets. They will also be able to understand and respond to people from different regions.
"One of the keys to leading an international, cross-cultural corporation is possessing a sincere interest and respect for diverse perspectives and ideas. This is particularly important in the automotive industry because our customers are global. Our vehicles must appeal to a variety of customers around the world – regardless of age, gender or ethnic background.
As a result, Nissan relies on a culturally rich workforce to design and engineer vehicles that appeal to people in over 200 countries. We have also expanded our global manufacturing and engineering footprint to address the needs of our customers. This is especially true in emerging markets where people's needs and desires are different from those in more 'mature' economies. We are also moving our manufacturing and design centres closer to our customers. In doing so, we are hiring locally and developing relationships with local suppliers. If our designs are going to be relevant and appealing to our customers, we have to understand where and how they and their families live and the best way to do this is to live and work alongside them."
A designer is a leader, and all leaders need stamina. A designer or a leader does not work alone
Ghosn has lived in several countries himself and can reach millions and millions of people with his flair and charisma in four languages: Arabic, English, French and Portuguese. (He is also gaining proficiency in Japanese.) Over the years, he has written books, starred in a film, given innumerable media interviews, attended countless global car shows and received many prestigious awards. He spends about one third of his time in Japan, another third in France, and the final third traveling between regions, meeting employees and customers – both existing and potential.
Yet, for all the transformations involved in his global and corporate life, Ghosn's longstanding basics remain central. Family. A good night's sleep. The hometown.
Despite his hectic schedules, Ghosn makes sure he always spends quality time with his wife and their four kids. Among all of the awards he has won throughout his career, the title he probably treasures most dearly came in 2001 when a leading community group in Japan named him "Father of the Year". While Ghosn may be called 'Seven Eleven' in Japan for his hardworking nature and for the long hours he keeps, he believes in waking up at a regular hour and never attempting tasks beyond a certain time of day. Carlos still sees Brazil as home, even though he left the country as a toddler to be raised in Beirut by his grandmother and receive his eventual education in France. While multilingual, multicultural, and heading up a multinational, Rio de Janeiro remains very much his hometown.
Carlos Ghosn
1954 Born in Brazil
1974 Engineering degrees, Ecole Polytechnique
1978 Engineering degrees, Ecole des Mines de Paris
1981 Plant Manager, Le Puy Plant, Michelin, France
1984 Head of Research and Development for industrial tires, Michelin, France
1985 Chief Operating Officer, South American operations, Michelin, Brazil
1990 Chairman and Chief Executive Officer, Michelin, North America
1996 Executive Vice President, Renault
1999 Chief Operating Officer, Nissan
2000 President and Chief Operating Officer, Nissan
2001 President and Chief Executive Officer, Nissan
2003 Co-Chairman of the Board of Directors, President, and Chief Executive Officer, Nissan
2005 President and Chief Executive Officer, Renault
2008 Chairman of the Board of Directors, President, and Chief Executive Officer, Nissan
2009 Chairman and Chief Executive Officer, Renault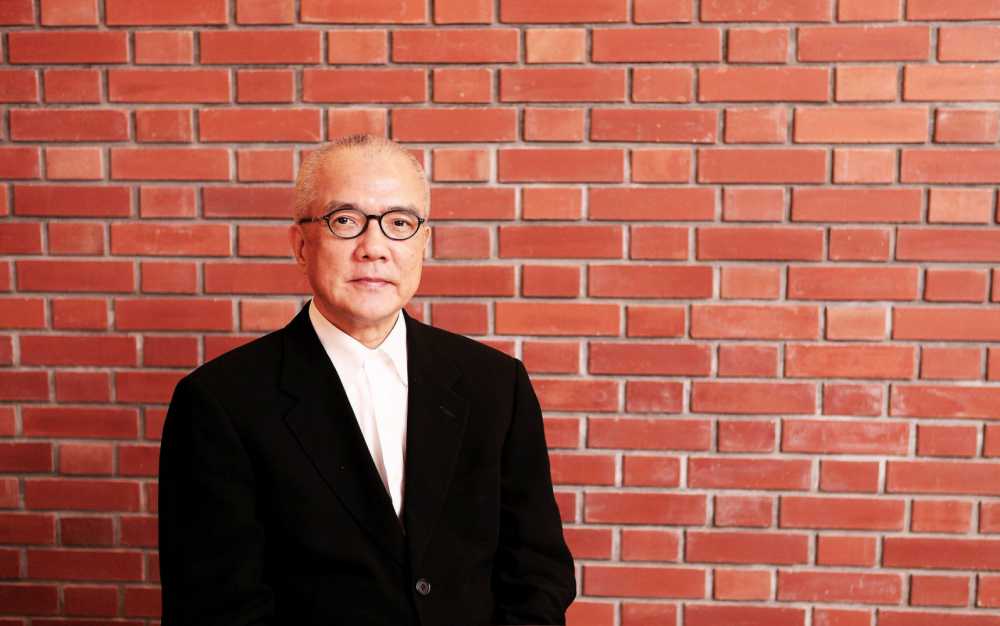 Robert C.Y. WU (1950 – 2017)
Founder and Chairman
Eslite Corporation
Entrepreneurial Cultural Visionary
Eslite: Collectively Created by Taiwanese People
Visitors to Taiwan are always impressed by the large and intimate, now iconic, Eslite Bookstores whose customers visit in throngs to quietly read in a corner or comfortably browse their rows of beautifully displayed and selected books.
Taipei's Eslite Xinyi is the group's flagship store, open 24 hours a day and located on the fringe of the prosperous and vibrant Xinyi Project District 101, carrying 200,000 different book titles with a million physical copies in stock. Dedicated to the humanist spirit and the opportunities that learning and books offer, Eslite is the longest-running, largest and most important platform for launching any new book in the humanities, arts and for the publishing industry, indeed, for any creative venture in Taiwan.
"Eslite is a cultural phenomenon," says Eslite founder and Design for Asia Award recipient C Y Wu, "it's actually a collective creation by all Taiwanese people." Over the last 22 years, Eslite has nurtured a thriving book culture supporting nearly 40 multi-functional bookstores offering a wide range of knowledge products and an aesthetic for living. Every year, about 100 million people visit its bookstores – a presence that has become part of Taiwanese people's daily life, and a huge influence on style and the sensibilities of Taiwanese society.
A Successful Business and Design Marriage
Prior to opening Eslite, Wu had a successful food and catering business, but in 1989 inspired by reading and books, he reconsidered his own direction in life: "I thought, if I could start my life all over again, what would I want to be? Where would I want to take my life?" He always believed that books are the greatest human creation; and, although not knowing anything about the publishing industry, he decided to open an arts and humanities bookstore. Eslite was born.
The name 'Eslite' reflects Wu's values. The word "eslite" is old French, meaning "elite". In Chinese, the name comprises two characters: 誠品. The first, 誠, speaks of sincerity and commitment to the well-being of fellow citizens. The second character, 品, refers to an adherence to professionalism and making prudent choices. In short, the name reflects the bookstore's dedication to and its pursuit of a harmonious and fair society. Eslite defines a member of the 'elite' as "anyone who makes the best out of the beauty in life".
"Eslite is my life's work and purpose - to propose a set of values, this is the main aim of its business operations, they are: humanities, art, creativity and living. It is not about making a profit; neither is it to emulate other successful businesses." Because Wu's motivation for running Eslite was never profit, he has adhered to his ideals and invested his own money into the bookstore for its first 15 years in operation.
Over time, Eslite has become widely respected for its success in the promotion of culture and encouragement of book reading among the community. The number of Eslite bookstores keeps growing and follows an interlinked, but not repetitive business strategy. Each bookstore becomes a landmark in the location in which it opens ("I'll meet you at Eslite!") and the bookstores have also opened in underground train stations and hospitals, so it keeps expanding the number of people it can serve and interact with. Eslite has diversified its business operations to include operating department stores, tourism, product design, real estate development and management. This diverse and considered operating strategy has placed Eslite on the list of Top 20 Retailers cited by Monocle magazine and one of the Top 100 Taiwanese brands in the service category for "cultural and creative venture services".
A Design for Life
Eslite is intent on developing its own unique operating philosophy and Wu also believes that every city has its own special nature and geography; its mountains, rivers, oceans and people are formed by nature. "I think a city's people are the most important. And, what's important in people is their spiritual attainment. From the very first day, Eslite hoped to bring the humanities, art and creativity into people's daily life – so, it is people who are our focus."
The kind of space that people like to congregate in and the kind of activities they engage in will shape and reflect the cultural characteristics and the specific feel of a place. "What Eslite hopes to do is to take care of the quality of people's moods, their spiritual health, the quality of their life, the value of life - two hearts, two lives – that's the ideal and dream of Eslite."
The planning of an Eslite Bookstore is careful and its spatial design is seriously considered, a store's unique interior showcases the spirit of each venue and community. "The location must be a spiritual space that is energetic, with its own unique sensibilities for interior composition," says Wu. Eslite wants to invite readers and people from all walks of life to take part in the bookstore's diverse activities, representing the diverse culture of a city. "It's simple to express this in English: it's all about the people, the place, the culture."
For the last twenty years, Eslite has worked with many outstanding Taiwanese architects and designers including Kris Yao, Ray Chen, Hsueh-Yi Chien, Sheng-Yuan Huang and J. M. Lin, to create a unique interior spatial language and a spiritual sensibility for each bookstore. The new Yilan Eslite is a good example. Architect Sheng-Yuan Huang is passionate about local Yilan culture and its northeastern Taiwan landscape and scenery; and, he successfully incorporated local materials and images of the area's natural and rural sights into the design for the bookstore.
Tightly bound with the books available in each Eslite Bookstore is the diverse range of cultural activities also offered, including book launches and readings, lectures, public forums and art exhibitions. Landmark events have been and continuing, the Eslite Lecture, which began in 1997, which launched a new era of public lectures for people in Taiwan. Eslite Good Reads was introduced in 2000, setting a trend for reading books on the humanities, creative writing and the aesthetics of living, as well as Chinese-language publishing in Taiwan. Eslite also collaborated with the Taipei Municipal Fine Arts Museum in 2009 to organise mainland Chinese artist Cai Guo-Qiang's 'Hanging Out in the Museum' exhibition, which drew 220,000 visitors, setting an attendance record for a contemporary art exhibition in Taiwan.
Coming to Hong Kong and China
Two significant bookstores will be opening in the near future. In 2011, Eslite made the decision to enter the Hong Kong and China (in Suzhou) markets – both have great opportunities. "China is a huge market rarely seen before in human history. Eslite is tiny, so we must stick to our own values and strategic beliefs; we must be clear in our mind about what we want to do before we can maintain our unique operation model. Otherwise, we'll just be running round in circles and achieve nothing even in several lifetimes." Mr Wu said.
He hopes Eslite Bookstores in Suzhou and Hong Kong will provide a space for people to relax their body and soul, embrace humanity, nurture their artistic sensibilities, live fairly with and share that space with their neighbours. Both bookstores will become an intrinsic part of each city, a space that people cannot live without, and a safe haven for people to anchor their troubles.
"In any city there are tens of millions of souls and hundreds of millions of different moods. Everyone is experiencing some kind of emotion, be it happy, angry, sad or elated, as they arrive at different life stages, with various moods and experiences. We hope to use a "be good to people" approach, promote a positive, friendly atmosphere so people can generate positive energy," said Wu.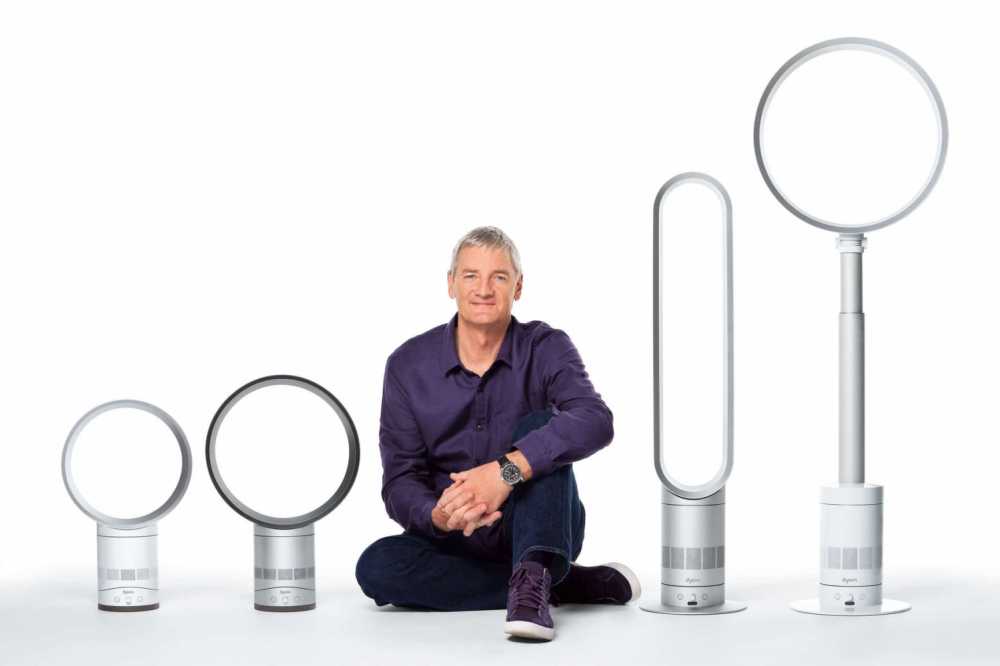 Born in 1947, Sir James Dyson is an industrial designer popularly known as the founder of Dyson Ltd, an international multi-billion dollar business selling industry-leading vacuum cleaners, fans and hand dryers. Revered as the quintessential archetype of the design-led businessman, Dyson's visionary approach continues to remain driven by invention, ingenuity, design and perseverance.
Fascinated by design and engineering at an early age, the young Dyson designed his first product, the Sea Truck, in 1970 while still studying at the Royal College of Art. Infected by this passion for engineering, design and practical problem solving, he continued to pursue his passion by developing a new kind of wheelbarrow – one with a conspicuously large ball that does not sink into mud.
There's a common misconception about invention being an automatic consequence of genius, requiring very little effort. Hardly ever the case, for Dyson it is a far longer and iterative process – endlessly attempting to refine, and changing one small variable at a time. Design of Dyson's first commercial success, the Dyson (Dual Cyclone) DC01 vacuum, would transpire across years of development with over 5000 prototypes.
"I wanted to give up almost every day. But one of the things I did when I was young was long distance running, from a mile up to ten miles. They wouldn't let me run more than ten miles at school - in those days they thought you'd drop down dead or something. And I was quite good at it, not because I was physically good, but because I had more determination. I learned determination from it," comments Dyson.
Building on the foundational achievement earned by the Dual Cyclone01, the world's first bagless vacuum (achieving notable success in the UK), Dyson would later establish his eponymous company as a purveyor of real engineering innovation, and audaciously expanded the business from the UK into Europe, and eventually the US, Asia and the rest of the world.
Inside every Dyson vacuum cleaner is a unique cyclonic separation system that removes dust and other particles from the air stream. Dirty air enters a conical container called a cyclone, where it is made to flow in a tight spiral. Centrifugal force throws the particles out of the airflow onto the wall of the container, from which they fall into a bin. A distinct focus on new breakthroughs has served to help Dyson introduce new and better solutions to its vacuum lineup, developing about 35 different models of vacuum cleaners (25 of which are still currently marketed) throughout the company's history.
Categorized under three types of usage for heavy duty, handheld, and the more compact editions, Dyson vacuums, whilst versatile and powerful, are specifically designed to address even the most particular of needs. The DC31 Animal, for instance, is a handheld vacuum cleaner designed for homes with pets. An extremely nimble, lightweight design renders the product ideal for quick pick-ups and spot cleaning. The larger upright DC24 Multifloor, on the other end, carries forward a series of engineering and design refinements that resourcefully make this heavy-use vacuum functionally attractive and less cumbersome. A large yellow ball allows the vacuum to ride with great maneuverability even during use for a variety of surfaces.
Consumer innovation in other areas includes the Contrarotator washing machine, Airblade hand dryer and the Air Multiplier fans. Designed as a series of models, the Contrarotator was the world's first washing machine to operate with two counter-rotating drums (spinning in opposite directions). Considered the world's first hygienic commercial hand dryer, the Airblade uses Dyson's Digital Motor to produce an extremely powerful stream of air which can dry hands in no more than 12 seconds. Most recently, the Dyson Air Multiplier, designed to replace the desktop or window fan, provides smoother airflow and safe operation under a simple but popular premise: the fan is bladeless.
Based out of Wiltshire, England, the company's headquarters, better known as the Dyson Research, Design and Development Centre is home to 350 engineers. Selling a succinct collection of home appliance products, Dyson and its innovative brand of products are cherished by consumers across Europe, America, Asia, and other regions. Today, Dyson's products can be found in over 45 different countries.
For Dyson, the commitment to inspire a new generation of designers and engineers serves a crucial priority. The annual James Dyson Award was founded as a means for cultivation by asking students from around the world to engineer solutions to everyday problems. Past contenders have included such designs as fold-up scales, a new kind of hammer, and an iron you can wear like a glove.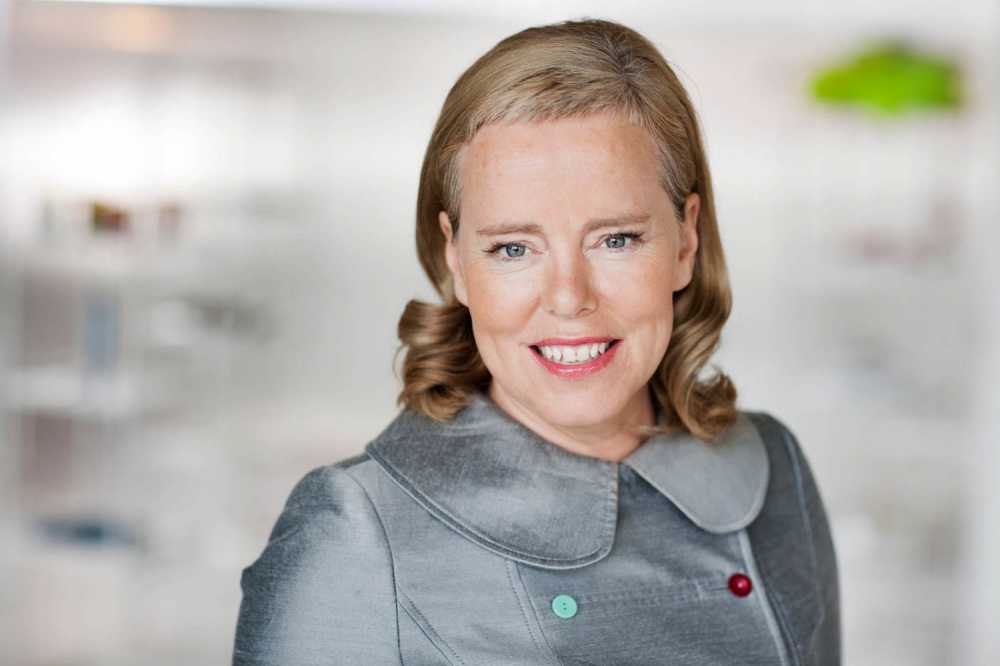 KIGGE HVID has led the development and growth of INDEX: since her appointment as founding CEO in 2002. New concepts – developing them, testing them and implementing them – are the hallmarks of her acclaimed work in leadership roles both in business and organizational settings. In leading the Danish government's mandate to advance the humanist tenets of Danish design, Kigge is a frequent panelist and theme-setter at the World Economic Forum's annual meeting in Davos and is a member of the Forum's Global Agenda Council on Design. She also sits on the board of Engro Chemical Pakistan Ltd., a major fertilizer manufacturing and marketing corporation with products focused on balanced crop nutrition and increased yield for farmers. The recipient of an honorary doctorate in 2006 by the Art Center College of Design in Pasadena, California, Kigge brings to her direction of INDEX: a fluency in the related languages of designers and of social entrepreneurs. This is reflected in her frequent international appearances as the main proponent today of Design to Improve Life.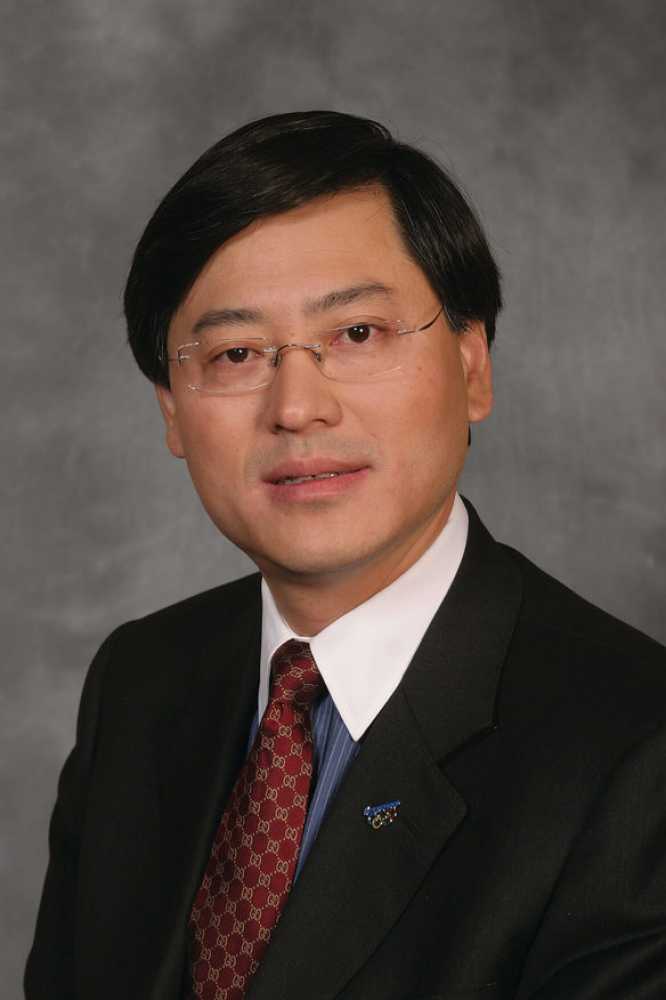 Yang Yuan-qing is Chairman of the Lenovo Group. Prior to assuming his current position, he was the President and Chief Executive Officer of Lenovo. Yang joined Lenovo in 1989 and became CEO in 2001. Under his leadership, Lenovo has been China's best-selling PC brand since 1997. In 1999, Lenovo ranked first in PC sales in Asia-Pacific (excluding Japan) and has maintained this position ever since.
Under Yang's leadership, Lenovo was listed as a Fortune 500 company in Fortune and topped the rankings of the Financial Times' 2007 Top 10 Chinese Global Brands Survey. Yang expanded Lenovo's distribution network, and established highly efficient customer service networks. Likewise, Yang helped pioneer the 'Home PC' concept, which would successfully establish new business operational models for small and medium enterprises.
Yang has been pivotal in Lenovo's conversion to a transnational enterprise, guiding the company to become the International Olympic Committee's worldwide partner in March 2004. In December 2004, when Lenovo acquired IBM's PC Division, Yang emerged onto the world stage as the first Chinese executive to lead the takeover of an iconic Western business. Subsequently, integrating new businesses and different cultures has become one of Lenovo's core competencies.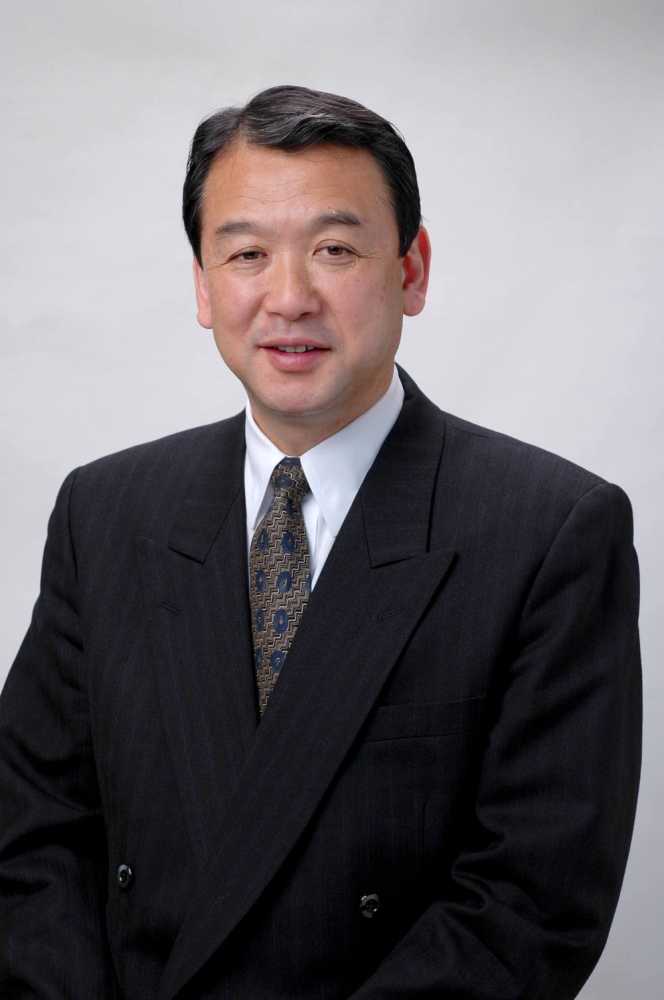 Tadamitsu MATSUI
President and Chief Executive Officer
Ryohin Keikaku Co., Ltd.
Tadamitsu Matsui is President and Chief Executive Officer of Ryohin Keikaku Co., Ltd., parent company of household goods retailer MUJI. Matsui leads the company in its pursuit of maintaining and perfecting a philosophy of quality, value and sustainability. His forward-thinking business abilities and management strategies has been pivotal in transforming MUJI from a localized Japanese company to a worldwide phenomenon that is beyond just being a brand. To many, MUJI is a way of living: simple, elegant, refined and environmentally responsible. And its products: the manifestation of these ideals.
In his aspiration to lead MUJI forward, Matsui has remained steadfast and resolute in the face of global competition. Staying true to the MUJI approach, the MUJI President has turned the complexities (much to the credit of a clear focus on design, production and customer devotion) of balancing the pursuit of profit, growth, sustainability with quality and cost effectiveness, into something of an art form – proving that cost efficiency does not equate to a sacrifice in quality.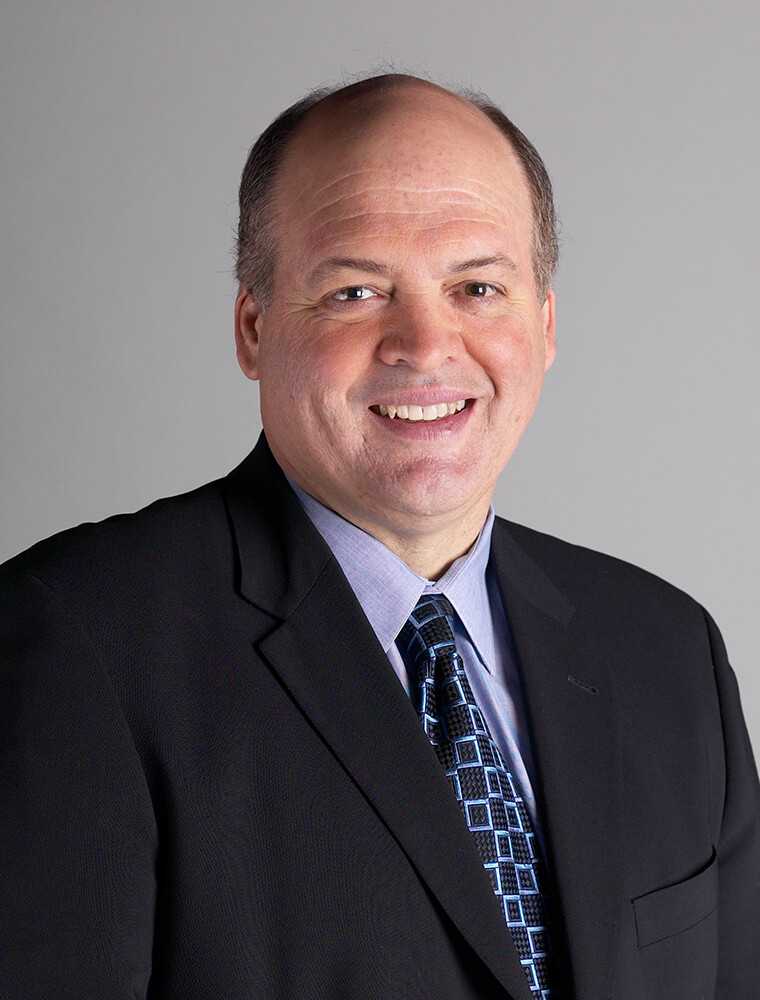 James P Hackett is President and Chief Executive Officer of Steelcase Inc, the global leader in the office furniture industry. Steelcase delivers a better work experience to its customers by providing products, services and insights into the ways people work. Its portfolio includes architecture, furniture and technology products.
The company and its subsidiaries have dealers in more than 800 locations and approximately 13,000 employees around the world. Fiscal 2006 revenue was $2.9 billion.
Hackett oversees all operations of Steelcase Inc, including domestic and international operations. He is a member of the company's Board of Directors.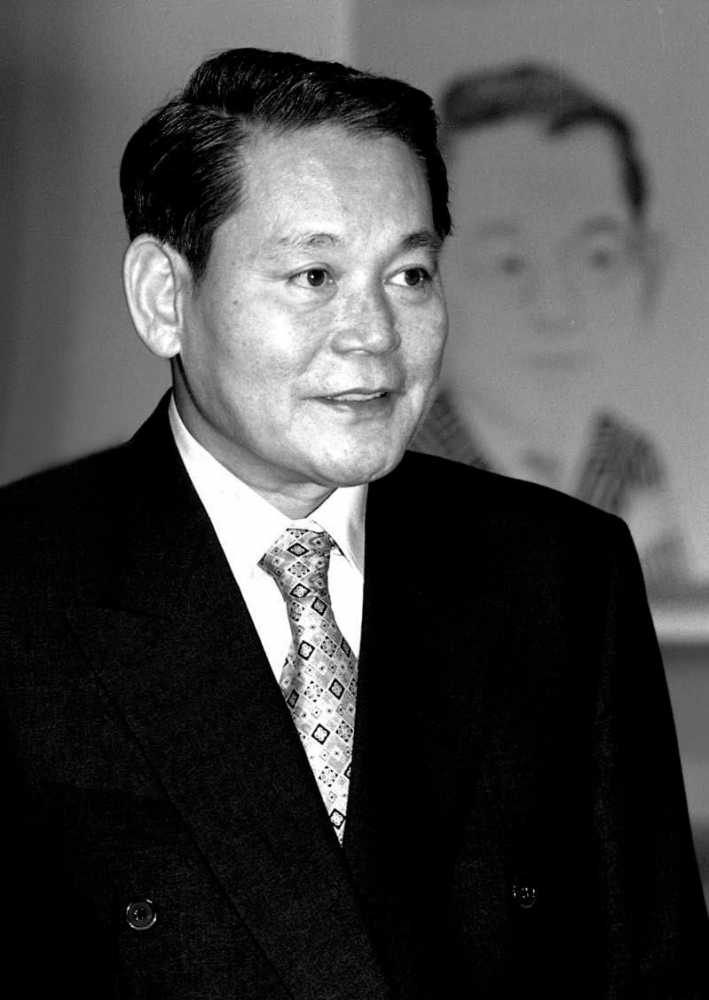 Kun-Hee LEE
Chairman and Chief Executive Officer
Samsung
The Design Leadership Award was presented to Kun-Hee Lee, Chairman and CEO of Samsung. Under his leadership, Samsung has successfully leveraged design excellence and advanced technology to achieve great business success. Lee has long played a leading role in applying design within Samsung, and has consistently demonstrated outstanding business performance. He has made a significant contribution to support the development of design in Samsung, as well as within the design industry. His contribution to the development of design in Korea, as well as the international community, is remarkable.